Bookkeeping on the Mac
Of course you can use your Mac to do your accounting. AccountEdge is a robust small business accounting app for Mac OS X that follows rules your accountant will love without you needing to become one.
Manage your inventory
Always know what inventory you buy and sell, how much you have on hand, and where it is. Set multiple pricing levels, build finished goods right in the software, and track negative inventory. You can even keep digital photos of each item for easy reference. Read more.
Run your own payroll
Run your own payroll with
AccountEdge and a subscription to
our Payroll Tax Service. Cut cheques,
track vacation and sick
time, and deliver pay stubs by
email or paper cheque. Sign up for
Payroll Tax Service to stay up to date
with the latest tax updates.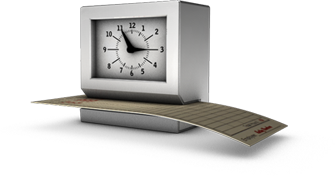 20+ years of features
AccountEdge 2013 introduces new functionality and expands on existing features, like ability to attach documents to records, create trust, escrow and retainer accounts, overhauled bank statement importing, better management of tax forms like T4 and TD-1, and AccountEdge Mobile 2. Get started learning about what's in AccountEdge 2013.
See what AccountEdge can do for you


Check out all of the features.

Mac multi user accounting
Do you need more than one person working in your accounting files? Then you need AccountEdge Network Edition with additional workstation licenses. Licenses are just $149 each. Learn more.
30 day trial version
Download the Mac small business accounting app that Macworld calls "the quiet, efficient, thoughtfully updated standard for managing your business' books." We'll give you 30 days to see if we're right for you. Try AccountEdge today.